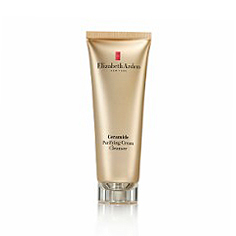 Ceramide Purifying Cream Cleanser
This creamy peach-toned, moisture-enriched cleansing lotion:
Quickly and gently dissolves makeup and impurities
Leaves skin feeling clean and soft
Ultra luxurious formulas. Advanced anti-ageing technology. Breakthrough results. From the encapsulated purity of Ceramide Capsules to the skin-plumping, moisture-boosting benefits of our Lift and Firm formulas, Ceramide Skincare brings your skin the future of anti-ageing technology. It's a golden opportunity for your skin.