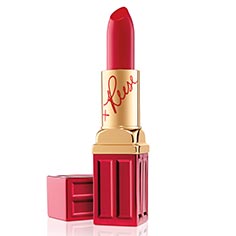 Limited Edition Beautiful Color Moisturizing Lipstick
100% of the proceeds of our limited edition signature lipstick go to UN Women, a global champion for women and girls, a global champion of gender equality and empowerment. Buy a lipstick as a symbol of solidarity and gift one to an important and inspirational woman in your life.
Reese choose our signature shade Red Door Red, a red that makes a powerful statement and is sumptuously soft and comfortable to wear all day.
TOGETHER WE MARCH ONElizabeth Arden was founded by a woman who was dedicated to empowering other women. Let's keep that tradition going. #TogetherWeMarchOn