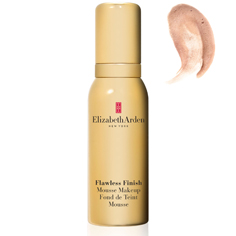 Flawless Finish Mousse Makeup
Light, airy cloud of colour that provides just enough coverage.
Great for weekends and makeup minimalists.
Elizabeth Arden has the expertise that makes flawless skin happen. From foundation to powders to concealers, our Flawless Finish makeup formulas give you the coverage and finish you want for a perfectly flawless look.